THE WAY I WORK IN 3 STEPS
Congratulations! You're getting married! But planning a wedding can actually be quite daunting, right? As a wedding photographer, I want to help you to relax on the big day. My goal: to produce wedding photos that you can look back on with a smile. To capture the love in the air, and take you right back to those special moments. And this is how I do it.

1 – BEFORE THE WEDDING
What are your priorities? How can I help you? Is there a click? We can talk about anything and everything at an introduction meeting. Of course, we'll can talk about your wedding day and what you want from it, and then I'll tell you my story and about what you can expect from me. I'll be happy to welcome you into my home for this first meeting.

2 – ON YOUR WEDDING DAY
I'll mingle with people like one of the other guests. I'll get chatting and make sure everyone feels comfortable around the camera. And there won't be any uncomfortable moments during the shoot, either. You don't need to do anything different just because I'm there. I'll help out where necessary, but usually we'll take a walk or sit down and chat for a bit, and I'll take the pictures in between.

3 – AFTER THE WEDDING
After the wedding, I won't keep you in suspense for too long of course. You'll get a preview of the photos within a few days. And the whole series with eight weeks. You can download the photos from an online gallery, or share them with family and friends. You'll also receive a slideshow and a gorgeous wedding album.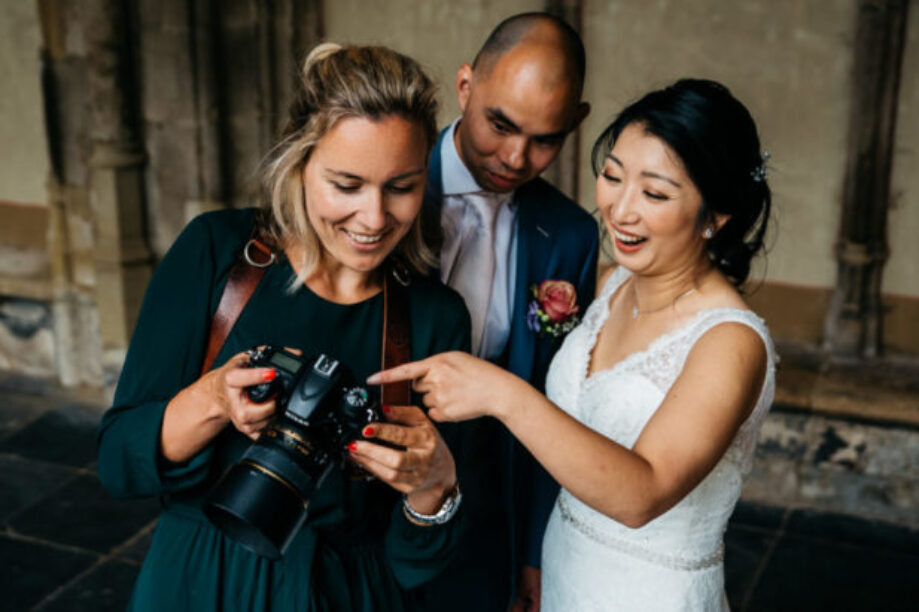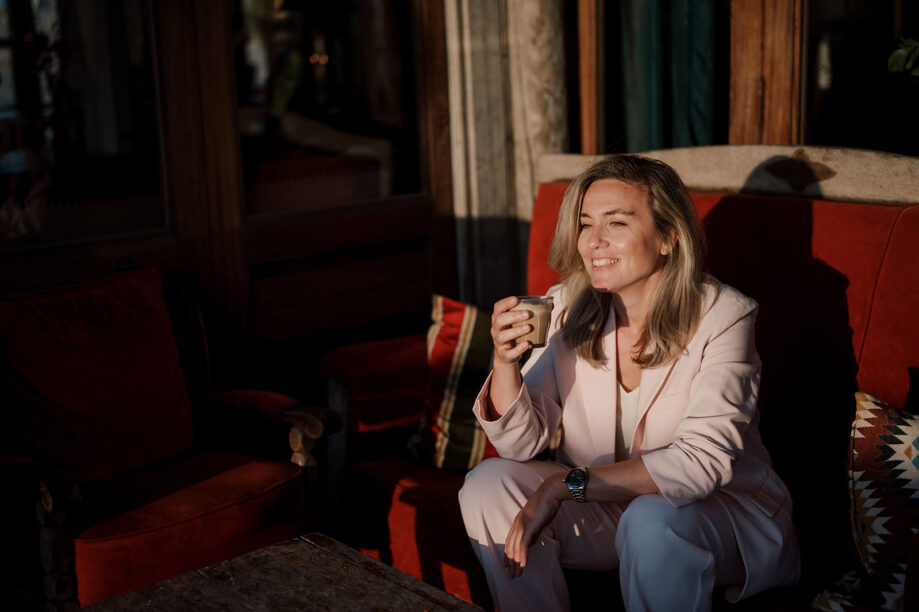 IS IT A MATCH?
You might be wondering whether we're a good match. These questions might help you decide:
As a wedding photographer, I put a lot of emotion and character into my work. I have a unique way of working, like every photographer, and that shows through in my photos. Naturally, there'll be a little bit of me in your wedding photos. And so it's important to decide whether there's a good match between us. Because I'll be a part of this important day in your life!
• 1. Is it important to you that your wedding is full of individuality?
 2. Are you comfortable showing your emotions?
3. Do you think that family and friends are just as important as you are?
4. Do you enjoy a good celebration?
5. Do you think that photos of shoes are less important than photos of family and friends?
6. Are you allergic to photos that feel fake and posed?
7. Do you appreciate good photography and exciting compositions?
8. Do you think it is important that your wedding day should feel relaxed?
9. Do you like my work??
Hell Yas?